It's raining here everyday ; wet but it's cool for relax and drawing :)
I've seen some fashion design and it makes me think about the combination about everything together and transfer them to an art work. Some designers got an idea or inspiration from something that we didn't really think that it can become a nice design ; but it is!
So then I try to make an art work by combine 2 things together ;this time I choose my yellow tiny cute rubber duck and some flower pictures from my
inspiration book
time for sketch ; this time I've got a process of my work a little :P


after sketch and put a little shade on it as I want then time for painting ...There you go!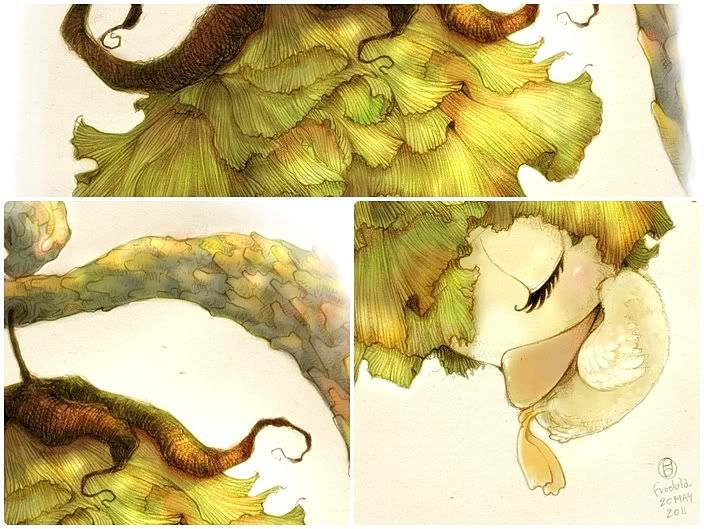 more details
so hope you guys like it any comment are welcome :)