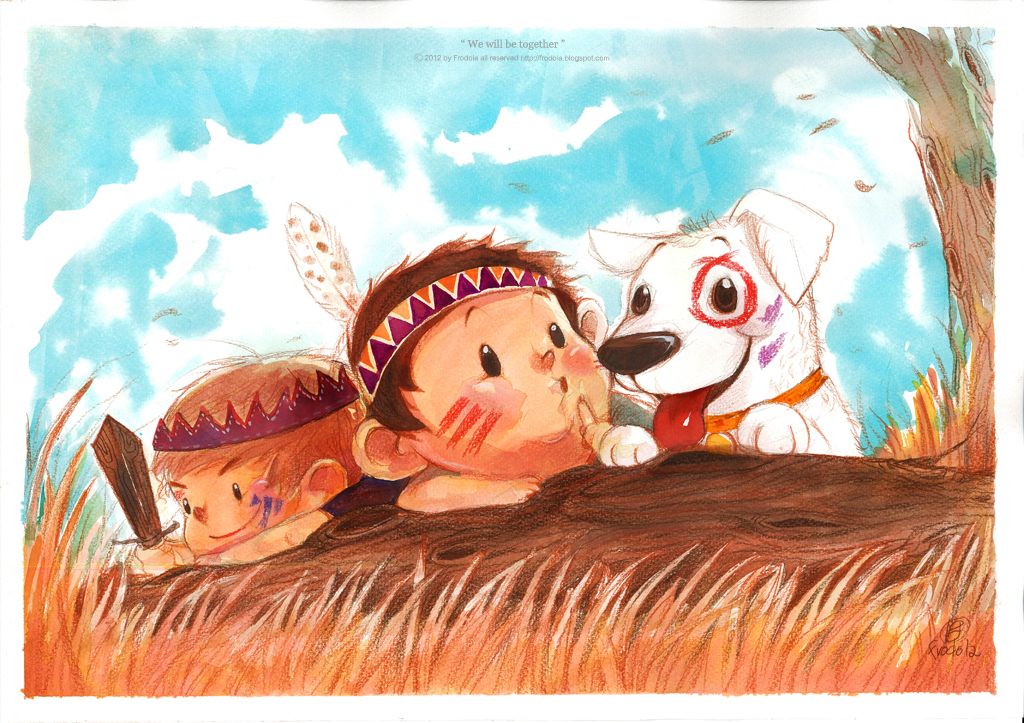 (water colors and pencil colors on A3)
Last couple months ago, I've found
A child and a dog contest International Art 14th
in Poland. I read the qualifications carefully and found that my age is available for this competition (max to 24 years old). The concept is a relationship between a child and a dog. The original one already in Poland and today I just got the result .....nah no my name on the chart lol but I'm so proud with this piece.
Thank you for the contest it's encourage me to do something and it's something that I love.
"If you believe in your abilities,
trust your instincts and give your best shot.
Success will automatically follow you."