"What's your name?"

"Robbay.."
I love his accent and his eyes so much oh sorry it's just my inspiration of my new art work. I named "Robbie" by
this performance on the Britain's Got Talent 2011 show
.
I love this show so much it makes me cry just some talented singers. Robbie,he's one of my favorite with his cute act and his performance I'm sure you will fall in love with this kid :)
An inspiration is like a smoke it could blow away so fast. I picked up any thing close to me that can use for sketch and yeah got one brown pencil color under my keyboard haha What a mess!!!

Then I added some shade and shadow to make it better. I always set the way of the light first so it could help for the right shadow.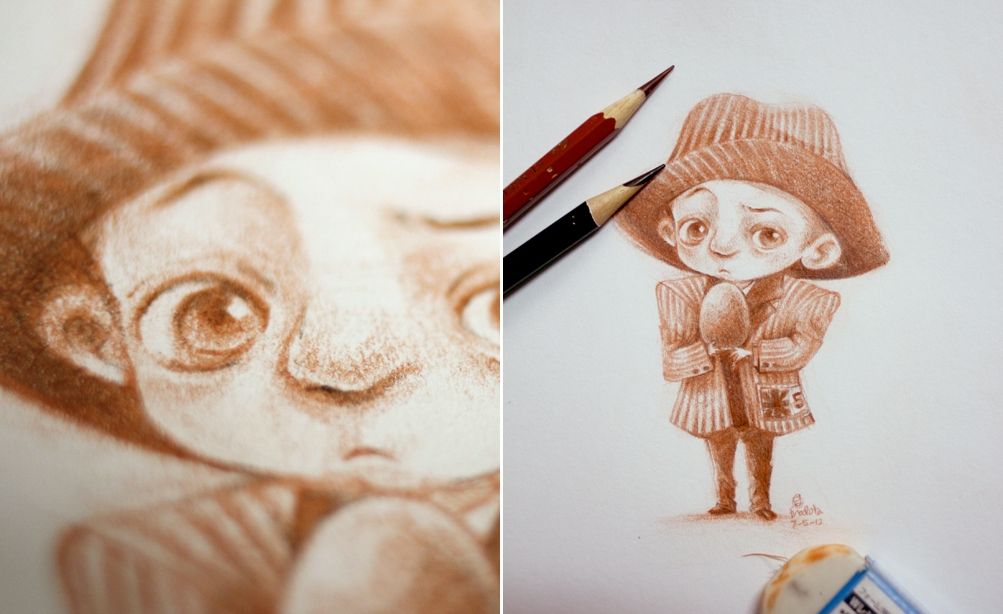 Added a little details and push more shadow to make it looks more dimension.
+++++++++++++++++++++++++++++++++++++++++++++++++++++++++++++++
NOW IT'S COMPLETE FOR SKETCH PROCESS
+++++++++++++++++++++++++++++++++++++++++++++++++++++++++++++++